November 15, 2017
This weekend Nov 17,18,19 I will be set up at the Jim Custer Enterprises, Inc. Holiday Show.
I am again booth 62, back of Bay 1. There are over 300 booths full of local made artist work.
Get a start on your holiday shopping and shop local.
See you there!
November 15, 2017
This week i am getting it all ready for the Custer Holiday Art Show. thursday is set up day, show Nov 17, 18, 19. held at the Spokane fair grounds I am booth 62 back of Bay 1. same as always!!
i have been spinning up the elderberry dyed mohair locks. I am happy they are holding thier color. an earthy rosey shade. Come to the show and see!!
November 8, 2017
well i need to refigure that pic. She makes cute dolls, love the doll hair with my yarn.
this week i am spinning more red yarn. I will have it listed in my etsy shop as "Crimson".
i am also considering listing bundles of yarn. assorted small lengths. maybe several 10 to 20 yard skeins. i have had them in my booth all summer and find minis to be very popular. but to list them online when i am set up at the market twice a week is crazy upkeep. In 2005 I started putting my yarns up in 105 yard skeins because i was writting patterns and 105 yards seemed to be a nice amount for a scarf or several small shawl patterns i have. also more than enough for a hat or mittens. and it is the length of a foot ball field. this has nothing to do with anything. but several times a year someone will tell me this. and its what i can fit on my bobbin when i really pack it. LOL so now i have this 105 yard skein thing and my mini skeins are really popular. so look for some mini bundles to be listed in my etsy shop.
November 5, 2017
thank you all who came out in the snow for the Central Valley HS art show. I really enjoyed helping you choose your yarn projects amd pick out the perfect hat. winter is here and you will be warm.
i just recved this pic from a customer who uses my handspun yarns for her doll hair. lets see if i can get it here.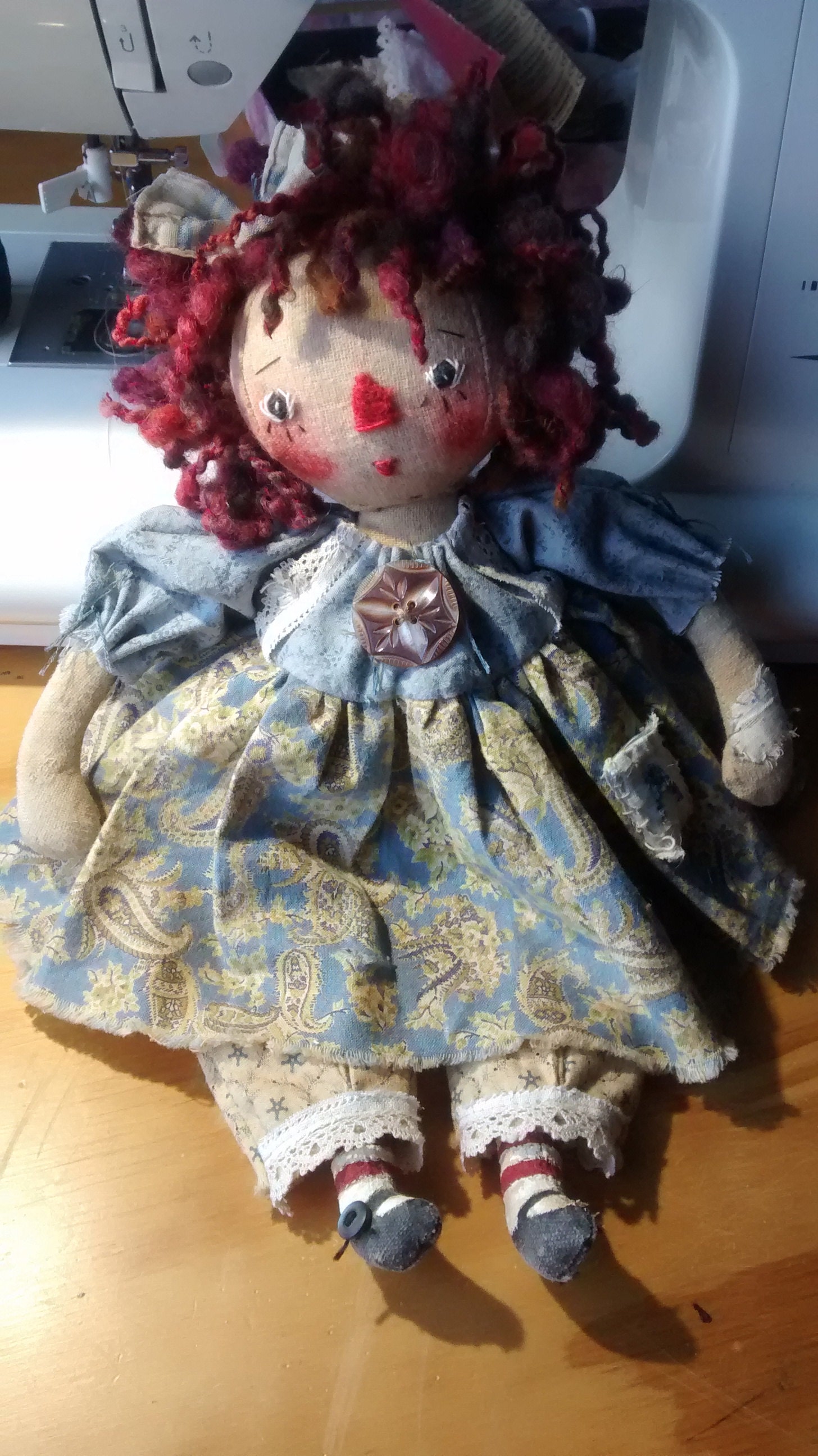 Click here to read more...